With kindergarten photos, we capture a particularly exciting time for your child and their first friendships
Kindergarten photography around Munich
Do you also remember the time when kindergarten photographs went like this: like on a conveyor belt, the children were placed one after the other on a chair and within minutes the kindergarten pictures for a whole group were created? Whether the children were well taken in the pictures or whether they felt comfortable while doing so did not play a particularly important role. This cannot happen to you with Photogenika! Our KiTa photographers attach great importance to individual and beautiful kindergarten photos.
We have decided to develop a safety concept to protect families, educators and us photographers. We will adhere to this and the general hygiene standards for future photo shoots in day care centers.
Register for the photo day or order pictures?
Get a quote for a photo shoot?
Kindergarten photos - simply good for everyone
Our kindergarten photography at a glance
Benefits for kindergartens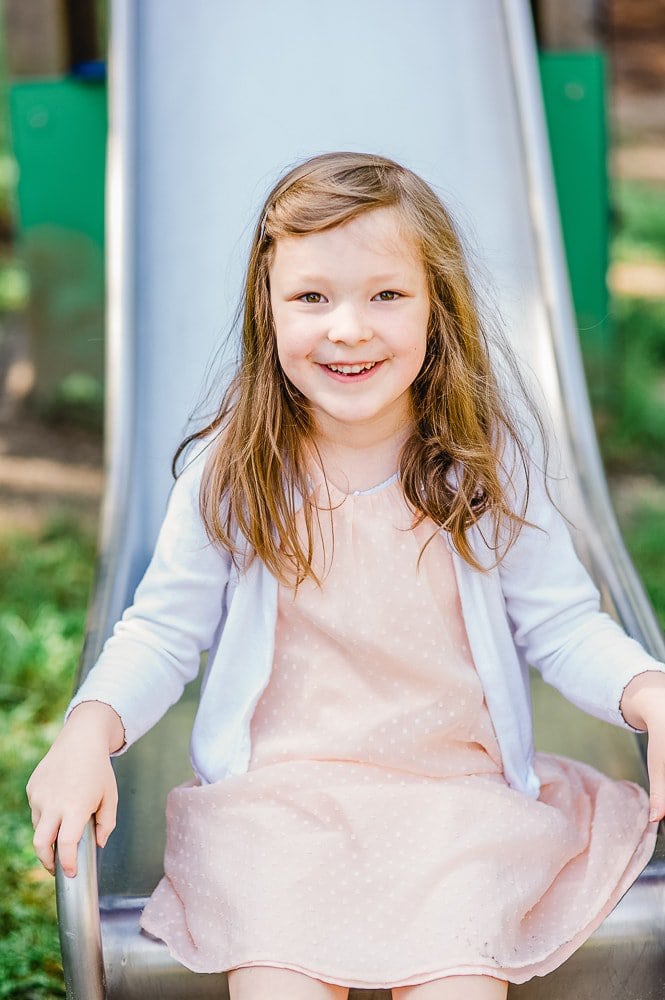 In 5 steps to unmistakable KiTa photos:
1. Request a sample folder
Would you like to find out more and receive a sample folder? Then just send us a message e-mail or about our contact form with the following information: address, number of children, planned photo period.
Opt for photogenics and we will arrange the photo session with the organizers of the facility.
3rd photo shoot in day care center
It doesn't matter if it's stormy, raining or snowing...or the sun is shining, the photo shoot can take place in any weather and we shoot either inside or outside.
All edited images can be found in the online shop, which was specially developed for kindergarten photography. Each child receives their own access code and you can view and order all the pictures safely and conveniently
5. The parents receive their photos in the mail
The parents order their photos within 3-6 weeks. When you place your order, you will receive your digital images directly by email. The photos produced on paper are then sent to the parents' homes by post.
So we only produce images that are actually requested. This is good for the environment and practical for everyone, since the tedious task of selling portfolios and collecting money is no longer necessary.
Frequently asked questions about kindergarten photography
Request a free sample folder now!
Send us a request below or by email with your address, number of children and planned photo period. We will send you a sample folder free of charge and contact you for your offer. We look forward to you!
The best photos are created when photographer and model act as a team and get along well. Get in touch with us so that we can arrange a free introductory appointment. We will then be happy to answer all your questions and requests.
Yours, Tina Rieger-Gudehus
Our photographers report regularly on their experiences with kindergarten photos and give tips and further inspiration.
More information and offers for your kindergarten photo shoot
Real photos of daycare life instead of standard portraits
The kindergarten years mark the first process of breaking the cord of the little ones from their parents. With our kindergarten photography Munich we show the everyday life of your child in the kindergarten and how it becomes independent in a particularly authentic way.
As a KiTa photographer, we spend a lot of time on every shoot and focus on each child individually. In this way, we try to capture the little personalities and individual characters in kindergarten photographs that are true to the original. With two photographers on site, we ensure a relaxed situation to take varied and informal kindergarten photos.
No predetermined kindergarten folders - no obligation to purchase
With our kindergarten photos, you do not have to accept any predefined folders or fixed sets, nor is there an obligation to accept them. We produce a series of high-quality kindergarten photos in a photo shoot in Munich, from which you can select each individual picture for you and your family. Of course, we also put together sets of kindergarten pictures for you, which are very successful. Since we offer you the photos in our easy-to-use online shop, you can decide for yourself which images are printed.
Kindergarten photos are a nice reminder of this unique time. The pictures are deliberately affordable so that all parents have the opportunity to purchase the kindergarten photos. We want to give everyone the chance to own professional and authentic kindergarten photographs of their own children. In this way, parents and children can still remember this special time years later.
We are happy to consider your individual ideas for this special kindergarten photo shoot. Request our sample folder with our kindergarten photos without obligation.
Organizing a kindergarten photo shoot made easy
Depending on whether only a group picture is to be taken, individual pictures are desired or whether we accompany the children for a while in everyday kindergarten life in free play: As experienced daycare photographers, we have the right tips and the right equipment for kindergarten photos in Munich.
In any case, our KiTa photographers conjure up a smile on (almost) every child's face with their experience and a lot of empathy. Fun, silliness and lots of kind words are on our agenda. We also advise you on planning a photo shoot in the kindergarten and provide our templates and ideas for modern kindergarten photography in Munich. All of our photographers are highly trained and already have a lot of experience in photographing kindergarten children.
The process of a photo shoot in the KiTa - personal and simple
For a photo shoot we will visit you and your children in the kindergarten in Munich or in the surrounding area. If you, as a parent, are organizing a photo shoot in the KiTa, you should definitely coordinate this with the parents' council beforehand and talk to the kindergarten management about our offer. We are very happy to go through all the details and questions about the kindergarten photo shoot in a preliminary telephone conversation. Of course you can also call us at any time or send an email to ask us directly.
In this conversation you will receive valuable tips for the photo shoot itself, but also recommendations for the preliminary preparations, which will make the kindergarten pictures even more coherent and less stressful for everyone. For example, it is an advantage to give the Munich photographer a brief opportunity to introduce herself to the children. This relaxes the whole situation and strengthens trust in kindergarten photography - this way, particularly authentic pictures can be created later. It would also be an idea to combine the photo session with activities, for example with a day when everyone can bring their favorite toys.
So that everyone is informed about the kindergarten photo shoot in Munich, we provide the parents with a large and detailed announcement letter with all the information. So the children are dressed up nicely on this day and you get a special reminder of their kindergarten days